Patient Testimonials
---
Share Your Experience!
Discover what our patients have to say regarding their office visit, surgical experience or recovery process. We also encourage our existing patients to share their own experience!
"I want to thank John Douglas and his amazing staff for the wonderful job they did for me with my knee replacement. It went really well and I am very happy with the results. I would highly recommend him for anyone that needs a knee replacement.-Lynn Young"
LuAnn Strausbaugh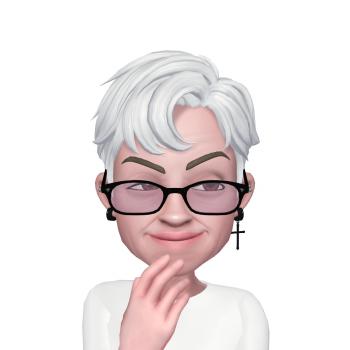 "Cameron, was the best, even though he was backed up from emergencies, he took the time to explain and diagnose the status of my knee. And explain the best way to healing. I will always keep you guys as my go to orthopedic team. (Will never go back to the other side of the street. Who never even touched me after I broke my pelvis.) Your team is the best in town.LAS"
Linda Clegg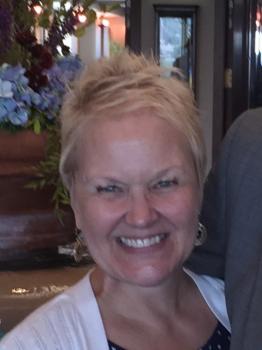 "I had a full hip replacement in June of 2022, due to arthritis damage to the joint. Everyone at Tooele Orthopaedics was wonderful to work with from office staff and nurses to Craig Packham who handled my office visits and Dr. Douglas who did an amazing job with the surgery. I honestly could not be happier! It is a joy to be able to return to my activities without the constant pain I was experiencing before the replacement. I highly recommend them!"
"I came to Cameron Cooper and Dr. Douglas after failed meniscus surgery and continued to have considerable swelling and pain in my right knee. They were very professional and explained my options, also my treatment options. I ended up getting a full knee replacement and could not be more happy with the results. I am three months out from surgery and I am now back to work full time!"
"Everything was absolutely perfect. Far and above my expectations. The best anywhere. I traveled from California to have Dr. Douglas replace my knee.
Dr John Douglas was an outstanding, caring person. His staff of Coryn, Jen and Cameron were amazing as well as his entire staff.
The hospital staff was very friendly and caring. My recovery was faster than expected.
They gave me my life back. Now I am pain free.
Sincerely and thank you,
StevenFidler"
Tracey A Smithee
Total Left Hip Replacement
"I arrived in Tooele, UT to see Dr. John Douglas at the Tooele Orthopedics and Sports Medicine Clinic almost an hour early, having come in from Boise, ID. I had scheduled my appt. just a week earlier and was astounded to think that I could get in to a GREAT surgeon in just one week! In Boise, you have to wait 3 months for an appointment and 1-2 years for surgery! We went to Walmart, got some lunch and no less than 5 times different groups or single people stopped me and expressed concern over my limp, slow gait, or anguished expression! In every case they said variations of the following: "Oh, you need to see Dr. Douglas! He operated on my wife (me, my father, my mother etc) and replaced her (hip, knee, shoulder) hip! She was in so much pain but she's doing great now!" In one hour, 5 different sets of people expressed the same sentiment! That was referral enough for me! The appointment was positive. The front staff are efficient, busy, and professional. They don't usually have too much time to chit-chat. The exam and interview portion of the appointment was only about 30 minutes...or seemed so...because when I left and glanced at the clock, I had been there 3 hours! It was such a positive experience! My husband and I both felt like we had found a family called Tooele Orthopedics and Sports Medicine Clinic. Dr. Douglas and his PA Chad Jarvis were the most bedside-friendly physicians you could ask for! My surgery was scheduled for 16 days after my first appointment. Remembering that now almost makes me cry! Dr. Douglas said at my first appointment, "Give me 3 months and I'll change your life!" And, he has done just that!"
Tami
ACL Replacement / Shoulder Surgery
"I have had 2 different surgeries with Dr. Douglas , which both have been successful and changed my life. He replaced a ACL in my knee and recently I had shoulder surgery . I have dealt with shoulder issues for a very long time and this surgery has made my life so much easier. He is very kind , caring and knowledgeable , he explains everything to you in a very open and honest way that is easy to understand. I am so grateful that I found a doctor that cares and listens to his patients.
His PA - Craig is just as kind , patient and understanding as Dr. Douglas. He makes you feel very comfortable and is never in a hurry to leave until you are ready and feel comfortable in all your questions.
I highly recommend Tooele Orthopedics to everyone . "
Kathie
2 Rotator cuffs, shoulder, and knee replacement
"My husband and I have both had excellent care with Dr Douglas, the PAs and nurses at this facility over the years. They are very thorough and caring. We highly recommend them for all your orthopedic needs. "
Marc A
Ruptured Quadriceps Tendon
"I'm a 52 year old male that has always lived a very active lifestyle. I was playing basketball and completely tore my left Quadriceps Tendon. Dr Douglas/ Craig Peckham and the staff got me in quickly for X-rays the following morning after the injury and set me up for an MRI to evaluate the severity. I was then scheduled for surgery. Dr Douglas did an amazing job of explaining the procedure and what I should expect after the surgery was completed. Dr Douglas anchored my tendon and was able to clean up some extra bone growths I had on my kneecap and surrounding areas. After six weeks post-op, my incision looks great and I'm looking forward to being better than I was pre-surgery with rehab. I would highly recommend Tooele Orthopedics/Dr Douglas. "
David k.
Both hips replaced both knees replaced
"I had a total knee replacement done three years ago and it went great. I had my other knee replaced then I've had both hips replaced all within the past 3 years and Dr. Douglas and his staff do a great job, I thank them very much"
Don D.
Left and Right total hip replacements
"Prior to my left hip replacement, I was confined to the seat of a rollator. I had been unable to stand or walk, even across a studio apartment, for over a year and a half. My first visit with Cameron Cooper, after x-rays, I was advised to stay off my feet as my left hip was so bad there was concern that any more bone loss would make a replacement impossible. The days following my surgery were a complete positive change for me. I was able to not only stand, but walk across the room and eventually to ride an adult tricycle within 3 weeks. After my right hip replacement, I am able to walk with no cane, walker or any other aid. The day before my first hip was done, I was looking into wheelchairs and powered mobility devices. Thank you Dr. Douglass, Jen, Cameron and everyone else at the practice. Your professional and friendly attention has transformed my life. I have my freedom and independence back!"
Sharon Schramel
Right hip total replacement
"Three weeks ago I had my right hip totally replaced. Today I had the staples removed. I graduated from the walker to the cane a week ago. I'm walking up the stairs in a normal fashion instead of favoring my right hip. No pain! I'm so pleased with Dr. Douglas and his staff. I highly recommend Dr. Douglas for all your orthopaedic surgery needs. He replaced my left knee 13 years ago. Still going strong!"
iciyapi tate O'Shaughnessy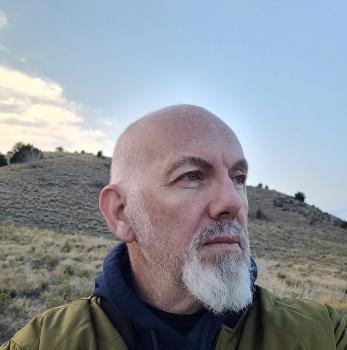 "I love this place, It was my first time in, and everyone is and was so nice and polite. the front desk people were amazing, then the nurse i believe she also took my x-rays was so sweet and also super pleasant. Then came Cameron Cooper, I loved him, so helpful and knowledgeable about things, they all treated me like i was an old friend. the shot was not painful and Cameron was very upfront about what was going on with my knee. Thank you so much everyone. If I do end up either with more shots or surgery i am so happy i am in your care. "
Linda
Surgery for broken ankle.
"Surgery for broken ankle. Plate with 5 screws on the outside of the ankle and 2 screws on the inside.
The staff at the front office are very kind and knowledgeable.
Dr. Douglas explained everything that was going to happen during the surgery. Very professional.
Post opp was with Cameron. He was amazing."
"After injuring my shoulder one year prior, I will have to say the best thing I ever did was have it repaired. I had a few tears, a bone spur and some arthritis. The surgery was a fairly easy one according to John Douglas. But the recovery has been great. The pain I had prior, is completely gone. It has been 15 weeks now, and I would do it again if I had too. John and Craig have been the greatest. I have almost full motion back, with no pain even using it and exercising.
Thank you to Tooele Ortho Clinic for making this all possible. Every person I came in contact with there and @ Pagnani Therapy Clinic has been fabulous."