Patient Testimonials
---
Share Your Experience!
Discover what our patients have to say regarding their office visit, surgical experience or recovery process. We also encourage our existing patients to share their own experience!
Jim and Linda
Carpal tunnel right wrist, left knee replacement
"Dr. Douglas performed a complete knee replacement on my wife Linda in October 2020 with wonderful success. I decided to have Dr. Douglas do a Carpal Tunnel procedure on my right hand and wrist because of the dumbness and burning I was experiencing in my hand. I reported for surgery at six in morning and the surgery and recovery was done by eight am. I have not experienced any burning or dumbness since the operation and I am grateful to Dr. Douglas for how well I feel now."
"Dr. Douglas had been recommended to me by several people, to help my husband with a hip replacement. The hip replacement was successful beyond our most optimistic hopes. I found that my shoulder needed some attention as well. More than anything, I needed someone who would advocate for me so I could start functioning as a whole human being again.
Dr. Douglas and his staff not only represented my case to my insurance company; they got the required MRI, COVID-19 rapid test and surgery within less than a week of each other. My surgery has been completed and I am healing now with a full recovery expected."
Michael Hansen
Knee Scope and Rotator Cuff
"My first experience with Dr. Douglas was 12-15 years ago I think. I had rotator cuff surgery on my left shoulder after it had developed some bone spurs. My surgery was so successful that after a couple of years I couldn't remember which shoulder he operated on. In short, I had full range of motion and strength just like before the surgery. Years followed and I became older and the right shoulder started to act up in 2019. There wasn't anyone else I even considered for treatment and eventually surgery was performed on the right shoulder. Even though I am a few years older now and a little slower in the year + since surgery I've had the same results. Full motion on the shoulder and it is just as strong as the left. Three weeks ago I had my right knee scoped by Dr. Douglas, Just had a small tear in the lateral meniscus. On the mend now, strength coming back, just have to give it some more time, but extremely happy with results so far. Not only do I think Dr. Douglas does great work his staff is always friendly and professional. Craig Packman is the PA I visit with and he is always more than helpful and knowledgeable about the procedures and problems I have had. I would highly recommend Dr Douglas and his staff to anyone who has any orthopedic problems as I know they will be taken well care of in this office."
Michaep
Right ankle hardware removed
"I was in so much pain and could not walk more than 20 steps due to ankle hardware put in my ankle 20 plus years ago. Dr. Douglas removed the hardware and as soon as the very next day I felt great and I am just getting better. Now I can walk through the store which I have not been able to do for more than a year. Thank you so much Dr. Douglas and Chad Jarvis, PA-C. You two are miracle workers for me!"
"I had my knee replaced on June 22, today is September 16, I have total use of my knee, its great! My experience with this office has been wonderful from the staff out front, to the nurses, the PA's, and Dr Douglas. All my needs were taken care of in a positive and very caring way. I was very apprehensive from the beginning, and none of my fears ever happened. I need to have my other knee done next, I'm not apprehensive about this one at all, I give credit for this difference to the care I received by the great people who care so much for their patients. Thanks to all of the people at Tooele Orthopaedics.
"
"I had a wonderful experience, from the beginning of the process throughout. All the staff were very responsive I could not have asked for a better experience."
" I am a U.S. Navy Veteran and live in Nevada
After 3 years of issues and VERY BAD pain in my right hip and (NOT slamming the VAMC in general just their "TOPS" that have the big oak desks Back in DC and SLC, Ut ) I had SCANS and X Rays and shots and "wait and see procedures" over and over again. I had surgery scheduled, rescheduled and CANCELLED ( twice) due to the VAMC Salt Lake City POLICES and finally The CHINA VIRUS. Finally I was referred to Dr Douglas. With visions of more delays and office staff that treat patients like rotating numbers I was greeted by the MULTI TASKING ladies with incredible kindness and concern.
Led by the office mgr JEN K and the rest of the front office including Jennifer H, Annette, Jess, Pam, Sharayne (remembered the 'R', darlin, LOL) and MA, Alesha (and staff in the back); these girls were ALWAYS FRIENDLY and VERY HELPFUL with the VA Procedures for Community Care.
Finally backed by Craig Packman PA-C on 9 July I had my hip replacement surgery by Dr. Douglas who ALWAYS reassured me in the most positive way. AND with reassurance from my Father (who passed away many years ago) who told me as I was being wheeled into the OR " I was in the BEST HANDS and WE will take good care of you" I knew I was in the right hands with Dr. Douglas.
All went well and now 6 weeks later I am 90% and SO HAPPY and GRATEFUL I found Tooele Orthopedics & Sports Medicine Specialists.
My heart and eyes are clouding up now SOOO see you in 6 weeks.
Kudos to you all and THANK YOU, THANK YOU, THANK YOU!
R/
Michael
"
Jeffrey d bates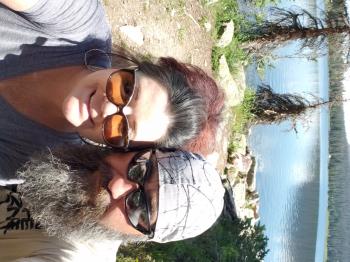 "Very professional team and great staff to work with on any of your needs or concerns. Highly recommended team, I am 10 weeks out from surgery and pretty much back to normal with all my outdoor activities with no pain!"
"Dr Douglas was wonderful! "
"Dr. Douglas and his PA Chad Jarvis, did an amazing job on my worn out shoulder. I will go back when anything else wears out. Extremely happy. "
"Several weeks ago Dr. Douglas replaced my right hip. Prior to the surgery the doctor visited with me at great length concerning how the procedure would be performed and what I could expect as an end result. He explained the risks involved and answered any and all questions I had to my complete satisfaction. I can not imagine having anyone but Dr. Douglas perform any future surgeries or other procedures on myself or a family member.Those of us living in this community can feel very fortunate to have such a highly competent, trustworthy and caring practitioner ready and willing to attend to our needs. The same can be said of the entire staff under his pervue. Each and every one of them perform at a high level of excellence. I issue a tremendous thank you to them all."
Lori S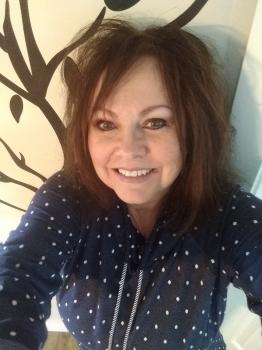 "Apprensive at first, but Dr Douglas's team made me feel I was doing the right thing at the right time. I've been to this office many times with my knee issues and feel like I am at home there. I felt confident of Dr Douglas's talent and knowledge with his robotic surgery. The hospital was superior. I was well taken care of by everyone. I am doing very good and will continue thanks to lots of help from my family. I recommend this office, A number 1!! Thank you "
"Well here I am 17 days post op and I am doing awesome!! I was treated like a princess by staff and my surgery was a whopping success!!! I went in on Thursday and discharged late the next day and I am on a roll,......My hospital stay was short but I was educated and treated with professionals that were knowledgeable, caring and made me feel like I was in the right place at the right time....Thank you Dr. Douglas, and all your staff!.......including your office staff for a very positive experience!!!! I'm looking forward to getting back on my little tread mill and to going fishing..... Thank you for a new lease on life!!!!! M.E."
"I had a full knee replacement on March 2, 2020. I cannot express how thankful I am for the professional way Dr Douglas, his staff and Mountain West staff treated me. Two weeks into the recovery process and I am only using a cane for long walks. Thank you for all your encouragement, care and expertise. My knee has not felt this good in years. I even drove my pickup truck yesterday. I am so excited to get back to an active live style. Thank you for giving me back my life. Your 10 out of 10."
Dan and Barb Reed
Rotator cuff repair, Hip replacement, Total Knee replacement
"My Husband Dan and I have each had both knees replaced. I have also had a hip replaced, and both shoulders repaired-whew!
Dr. Doug and Craig Packham have been THE BEST! Dr. Douglas is always cheerful and approachable. Great bedside manner and Skill set. Kudos to the entire staff for their great attitude and professionalism. A big Shout Out also to Robert Pagnani of Pagnani Physical Therapy, who works closely with Dr. Douglas and his staff to provide the best possible outcomes for patients. "