Patient Testimonials
---
Share Your Experience!
Discover what our patients have to say regarding their office visit, surgical experience or recovery process. We also encourage our existing patients to share their own experience!
"I am a 57 year old male who needed a total hip replacement. I was given several options to help with severe pain i was experiencing, but would ultimately need surgery to replace the worn out joint. I was given information about the surgery precautions as well as the risks involved. I was given all the needed pre-surgery testing and was prepped to receive my new hip on May 6th 2021. All of the staff answered the many questions and concerns both my wife and I had. The procedure went great and I was soon walking effortlessly with use of walker then cane. After some therapy I am learning to walk without a limp after so many years of suffering. I have had several post op appointments to remove stitches and staples where the nursing staff completed with expertise that was fantastic. I felt no pain from staple removal at all. I believe your entire staff is responsible for my success. I hope to return to work soon after my release from your excellent follow up care. I would recommend you all to anyone in need of this service. Thank you so much."
"I had another physician do surgery on my shoulder and was told that my rotator cuff was torn but he said it was not that bad so they did not fix it. My pain and weakness continued. I came to Dr. Douglas because I could not work my profession due to ongoing pain and weakness and wanted a second opinion. At the time of surgery he found and repaired my rotator cuff in 2 places and my pain is completely resolved and strength is quickly returning. I am now returning to work. I would recommend Douglas to anyone and everyone if they need to have surgery. He is the best in town. Thanks again Dr. Douglas, you're the best!"
Brenda Ashby
total knee 4 years ago total hip 3 weeks ago
"4 years ago I was scared to think I may never run again. After my knee replacement was done 7 months to the day I ran and finished my first 5 K race post surgery. For several years I was having shots done in my hip I knew I would eventually have to have it replaced. When I met with Dr Douglas he calmed my nerves answered every question that I had even after I left I called him and he talked me through my fears. I'm now 3 weeks post op from my total hip. I've never been so grateful for such an amazing surgeon Dr Douglas and his PA's that have been there day or night. The care that they give to the patients they take care of is top notch. I am well on my road to recovery when I walked into my 2 week post op appointment without a cane he was impressed with how well I was doing. Its because of his great work that I'm doing so well. I know I will run again it will take time, but it will happen. Thanks to Dr Douglas his PA's an his amazing staff I will recommend him highly to anyone considering having ant type of procedure done. "
Doug R
Shoulder pain. Rotator Cuff surgery and repair.
"Thank you Craig Packham and Dr Douglas for your expertise and help with my shoulder and surgery. We have worked with Craig and Dr Douglas's office over the years with our kids and their broken bones and knew this was the right office to go to when my shoulder hurt. Craig was great to help diagnose and propose different options for treatment before we decided surgery was the best option for me and my shoulder. Although this was something this office had seen in the past and pretty common, Craig spent extra time with me to explain the diagnoses and my options. I appreciated feeling he cared for me and what I was going through. Thank you Craig.
Dr Douglas spent time with me before the surgery to explain the process and the recovery. He did a great job on the surgery and now after physical therapy I have full use of my arm again. Thank you for giving that back to me and for your expertise and care."
Jim and Linda
Carpal tunnel right wrist, left knee replacement
"Dr. Douglas performed a complete knee replacement on my wife Linda in October 2020 with wonderful success. I decided to have Dr. Douglas do a Carpal Tunnel procedure on my right hand and wrist because of the dumbness and burning I was experiencing in my hand. I reported for surgery at six in morning and the surgery and recovery was done by eight am. I have not experienced any burning or dumbness since the operation and I am grateful to Dr. Douglas for how well I feel now."
"Dr. Douglas had been recommended to me by several people, to help my husband with a hip replacement. The hip replacement was successful beyond our most optimistic hopes. I found that my shoulder needed some attention as well. More than anything, I needed someone who would advocate for me so I could start functioning as a whole human being again.
Dr. Douglas and his staff not only represented my case to my insurance company; they got the required MRI, COVID-19 rapid test and surgery within less than a week of each other. My surgery has been completed and I am healing now with a full recovery expected."
Michael Hansen
Knee Scope and Rotator Cuff
"My first experience with Dr. Douglas was 12-15 years ago I think. I had rotator cuff surgery on my left shoulder after it had developed some bone spurs. My surgery was so successful that after a couple of years I couldn't remember which shoulder he operated on. In short, I had full range of motion and strength just like before the surgery. Years followed and I became older and the right shoulder started to act up in 2019. There wasn't anyone else I even considered for treatment and eventually surgery was performed on the right shoulder. Even though I am a few years older now and a little slower in the year + since surgery I've had the same results. Full motion on the shoulder and it is just as strong as the left. Three weeks ago I had my right knee scoped by Dr. Douglas, Just had a small tear in the lateral meniscus. On the mend now, strength coming back, just have to give it some more time, but extremely happy with results so far. Not only do I think Dr. Douglas does great work his staff is always friendly and professional. Craig Packman is the PA I visit with and he is always more than helpful and knowledgeable about the procedures and problems I have had. I would highly recommend Dr Douglas and his staff to anyone who has any orthopedic problems as I know they will be taken well care of in this office."
Michaep
Right ankle hardware removed
"I was in so much pain and could not walk more than 20 steps due to ankle hardware put in my ankle 20 plus years ago. Dr. Douglas removed the hardware and as soon as the very next day I felt great and I am just getting better. Now I can walk through the store which I have not been able to do for more than a year. Thank you so much Dr. Douglas and Chad Jarvis, PA-C. You two are miracle workers for me!"
"I had my knee replaced on June 22, today is September 16, I have total use of my knee, its great! My experience with this office has been wonderful from the staff out front, to the nurses, the PA's, and Dr Douglas. All my needs were taken care of in a positive and very caring way. I was very apprehensive from the beginning, and none of my fears ever happened. I need to have my other knee done next, I'm not apprehensive about this one at all, I give credit for this difference to the care I received by the great people who care so much for their patients. Thanks to all of the people at Tooele Orthopaedics.
"
"I had a wonderful experience, from the beginning of the process throughout. All the staff were very responsive I could not have asked for a better experience."
" I am a U.S. Navy Veteran and live in Nevada
After 3 years of issues and VERY BAD pain in my right hip and (NOT slamming the VAMC in general just their "TOPS" that have the big oak desks Back in DC and SLC, Ut ) I had SCANS and X Rays and shots and "wait and see procedures" over and over again. I had surgery scheduled, rescheduled and CANCELLED ( twice) due to the VAMC Salt Lake City POLICES and finally The CHINA VIRUS. Finally I was referred to Dr Douglas. With visions of more delays and office staff that treat patients like rotating numbers I was greeted by the MULTI TASKING ladies with incredible kindness and concern.
Led by the office mgr JEN K and the rest of the front office including Jennifer H, Annette, Jess, Pam, Sharayne (remembered the 'R', darlin, LOL) and MA, Alesha (and staff in the back); these girls were ALWAYS FRIENDLY and VERY HELPFUL with the VA Procedures for Community Care.
Finally backed by Craig Packman PA-C on 9 July I had my hip replacement surgery by Dr. Douglas who ALWAYS reassured me in the most positive way. AND with reassurance from my Father (who passed away many years ago) who told me as I was being wheeled into the OR " I was in the BEST HANDS and WE will take good care of you" I knew I was in the right hands with Dr. Douglas.
All went well and now 6 weeks later I am 90% and SO HAPPY and GRATEFUL I found Tooele Orthopedics & Sports Medicine Specialists.
My heart and eyes are clouding up now SOOO see you in 6 weeks.
Kudos to you all and THANK YOU, THANK YOU, THANK YOU!
R/
Michael
"
Jeffrey d bates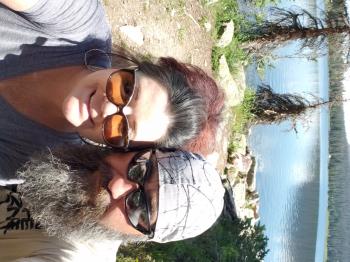 "Very professional team and great staff to work with on any of your needs or concerns. Highly recommended team, I am 10 weeks out from surgery and pretty much back to normal with all my outdoor activities with no pain!"
"Dr Douglas was wonderful! "
"Dr. Douglas and his PA Chad Jarvis, did an amazing job on my worn out shoulder. I will go back when anything else wears out. Extremely happy. "
"Several weeks ago Dr. Douglas replaced my right hip. Prior to the surgery the doctor visited with me at great length concerning how the procedure would be performed and what I could expect as an end result. He explained the risks involved and answered any and all questions I had to my complete satisfaction. I can not imagine having anyone but Dr. Douglas perform any future surgeries or other procedures on myself or a family member.Those of us living in this community can feel very fortunate to have such a highly competent, trustworthy and caring practitioner ready and willing to attend to our needs. The same can be said of the entire staff under his pervue. Each and every one of them perform at a high level of excellence. I issue a tremendous thank you to them all."